Adrian Vasile Tautan
Historical Ancestors > Yat Chum > Cheung Ng (Tan Sao Ng) > Leung Yee Tai > Dr. Leung Jan (Leung Tak Wing) > Chan Wah Shun > Ip Man 葉問 (Yip Gai-Man) > Chow Tze Chuen 鄒子傳 > Donald Mak 麥廣權 > Adrian Vasile Tautan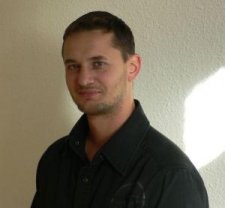 Bio Info:
Adrian Vasile Tautan was born in 1972. He holds a Babes Bolyai University diploma in Management, Marketing and Human Resources. In 1991, he begins the study of martial arts (Wushu - Changquan, Taijiquan & Qigong, Sanda - Chinese full contact) in "Santal" Club (instructor Florin Szondi) and then in "Don" Club (instructor Radu Ilyes). In 1998, he is recognized as Wushu Instructor by the Romanian Wushu Association.
Read more
Bio (con't)
This period becomes one of intense research. So, he gets the opportunity to study Shaolin quan (Shaolin Master Shi De Chan) in 1996, Wing Tsun Kuen - In East European Wing Tsun Association (Master Maday Norbert) 1998 - 2000 and Vietnam Wing Chun & Qinna (Master Radu Baban) in 2000. Each one of the people he met during this time had a significant contribution to his life. For this, they deserve all respect and gratitude.
This quest leads to a fruitful meeting with Sifu Donald Mak who finally accepts him as a private disciple. In 2002 , he is recognized officially by the Wing Chun Hong Kong Institute as instructor. At present he is the chief instructor in Wing Chun Kung Fu and Taijiquan & Qigong in his own organization, trying to pass on the same spiritual values which he in his own received. With this he pays homage to all those who helped him and to those who will do it in the future.
Last updated: Oct 17, 2011