Benny Meng
Historical Ancestors > Yat Chum > Cheung Ng (Tan Sao Ng) > Leung Yee Tai > Dr. Leung Jan (Leung Tak Wing) > Chan Wah Shun > Ip Man 葉問 (Yip Gai-Man) > Moy Yat > Benny Meng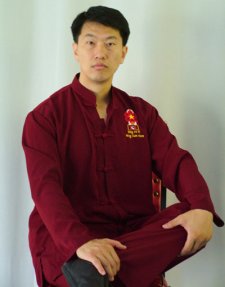 Bio Info:
Master Meng studied martial arts all over the Orient. He started his martial arts training in Hong Kong (1970-Judo). He began broadening his skills and knowledge with Tae Kwon Do training in 1974 under Grand Master Y.C. Kim (9th Dan, WTF) in the United States. Additional Tae Kwon Do training included Grand Master K. J. Park, former Head Judge at the Kuk Ki Won, the Korean Headquarters for Tae Kwon Do. He has enjoyed the privilege of studying under several famous Kung Fu Grand Masters from various styles.
Read more
Bio (con't)
Beginning in 1981, Benny Meng embarked on an extended study of martial arts that took him to: Hong Kong (1981-Tai Chi Mantis & Ving Tsun) Mainland China (1983-Shaolin Temple and Sichuan Sports University), Korea (1985-Tae Kwon Do with the Korean National Team) and Taiwan (1985-Shaolin, Chi Kung).
Benny Meng began his Wing Chun Kung Fu training in Hong Kong in 1982 under the movie star Sifu Lee Hoi Sang, a student of Jiu Wan. Jiu Wan had completed training in the Wing Chun system through Chan Yiu Min in China prior to beginning his training with Yip Man. Chan Yiu Min was the son of Chan Wah Shun, the first teacher of Yip Man. Benny Meng's training under Lee Hoi Sang was interrupted after 1½ years of intense study by his return to the United States. He resumed full time training under Sifu Moy Yat in New York City in 1985. He officially started teaching Wing Chun in 1987.
Last updated: Mar 3, 2012