Jean-Pierre Dube
Historical Ancestors > Yat Chum > Cheung Ng (Tan Sao Ng) > Leung Yee Tai > Dr. Leung Jan (Leung Tak Wing) > Chan Wah Shun > Ip Man 葉問 (Yip Gai-Man) > Moy Yat > Sunny Tang (Dunn Wah) > Walter Jakimczuk > Darrell Carreon > Jean-Pierre Dube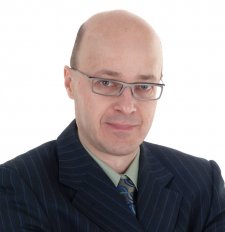 Bio Info:
Jean-Pierre started learning Wing Chun Kung Fu under Sifu Darrell Carreon in 2004
Became an assistant instructor at VTMTL in 2010
Spends ten hours a week to research, study, practice and teach Kung Fu and Qigong
Practiced Japanese and Chinese martial arts for over 30 years
Jean-Pierre pratique intensivement le Ving Tsun depuis plus de huit (8) ans à l'école Ving Tsun Montréal. Il se passionne pour les arts martiaux depuis plus de 30 ans.
Read more
Bio (con't)
Il consacre une quinzaine d'heures par semaine à la recherche, l'étude, la pratique et l'enseignement des arts martiaux et des arts énergiques et de santé (Qigong) chinois.
Last updated: Sep 3, 2012