Jerry Gardner
Historical Ancestors > Yat Chum > Cheung Ng (Tan Sao Ng) > Leung Yee Tai > Dr. Leung Jan (Leung Tak Wing) > Chan Wah Shun > Ip Man 葉問 (Yip Gai-Man) > Duncan Leung (Leung Shiu Hung) > Jerry Gardner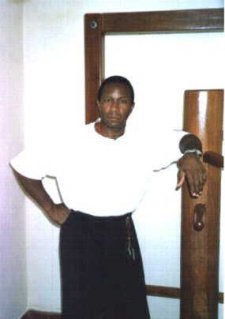 Bio Info:
Disciple of Duncan Leung. Trained under another lineage first.
Sifu Jerry Gardner is the co-owner, director and master instructor of Red Lotus School of Movement. He has been training in the martial arts for 40 years and teaching for over 32 years.
Read more
Bio (con't)
Sifu Gardner has earned the titles of Seventh Level Black Sash in Wing Chun Kung Fu under Master Sifu Duncan Leung (who is a direct disciple of Grandmaster Yip Man) and Fourth Dan Black Belt in Neisi Goju under Master Chaka Zulu and Fifth Dan Black Belt under Master Ronald Van Cleif. In Tai Chi Chu'an (Yang Style), Sifu Gardner has studied with the disciples of Master Cheng Man Ch'ing (Jonathan Gaines, Maggie Newman, Ed Young, Lou Kleinsmith, and Jane and Batan Fargo).
In addition, Sifu Gardner has studied the Tung style Tai Chi Chu'an with Master Bing Lee and Chi Quiong with Master Chan. He also has extensive meditation training from mumerous Tibetan Buddhist meditation masters.
At Red Lotus School, Sifu Gardner teaches the advanced classes of Wing Chun Kung Fu and Tai Chi Chu'an.
Last updated: Sep 27, 2011