Ving Tsun Kung Fu Association Europe U.K.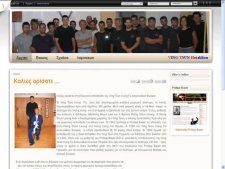 Contact Email
desmondspencer123@btinternet.com
Description & Hours of Operations
Student of Philipp Bayers since 1997. Sunday's at the Swiss Cottage Community Centre Trophy room, on Winchester Road Swiss Cottage NW3, times 2:30pm to 5:00pm. Tuesday's and Thursday's in South London Area, Time's 8:00pm to 10:00pm.
Last updated: Jul 29, 2011