John Longobardi
Historical Ancestors > Yat Chum > Cheung Ng (Tan Sao Ng) > Leung Yee Tai > Dr. Leung Jan (Leung Tak Wing) > Chan Wah Shun > Ip Man 葉問 (Yip Gai-Man) > Leung Sheung 梁相 > Ng Wah Sum 吳華森師傅 > Cheung Kwok Chow > Jose Colón > John Longobardi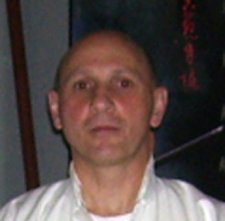 Bio Info:
Sifu John Longobardi had a deep burning desire to learn martial arts at an early age and by the time he was 15 years old, he began his personal journey by studying Okinawan Ishinru Karate, a martial art that stemmed from the original Okinawa Te (Okinawan Hand). He also trained in western boxing, Shotokan Karate, Praying Mantis Kung Fu, and Aikido.
Read more
Bio (con't)
Sifu Longobardi began his Wing Chun training in 1975 at the New York Wing Chun Kung Fu Club, in Queens, New York, with Sifu Chung Kwok Chow. He later continued his training with Sifu Jose' Colon, a direct disciple of Chung Kwok Chow. Sifu Longobardi has devoted many years, traveling far and wide, to the study of Yip Man lineage Wing Chun under the tutelage of Sifu Jose' Colon. He was a founding member and former assistant instructor of the first Wing Chun Original Kung Fu Club of South Jersey which was formed in 1993 in Brigantine, New Jersey. Sifu Longobardi is a fifth generation instructor in Yip Man lineage Wing Chun Kung Fu.
Sifu Longobardi is passionate about passing on Yip Man lineage Wing Chun to those who are of serious mind and heart.
Last updated: Jul 10, 2013