Keith Sonnenberg
Historical Ancestors > Yat Chum > Cheung Ng (Tan Sao Ng) > Leung Yee Tai > Dr. Leung Jan (Leung Tak Wing) > Chan Wah Shun > Ip Man 葉問 (Yip Gai-Man) > Leung Sheung 梁相 > Leung Ting 梁挻 > Keith Sonnenberg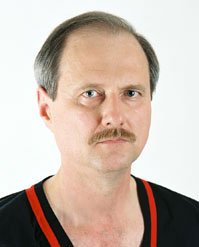 Bio Info:
Sifu Keith Sonnenberg's interest in the Asian martial arts began in his home town of Detroit, Michigan at the early age of 16 when he took up the study of Korean Tang Soo Do, a form of "Korean Karate." Like many young people, he was influenced by the experts he saw on television and in the movies such as Bruce Lee in the 1966 TV series, Green Hornet. He obtained a black belt in the Tang Soo Do style in 1970 under the instruction of David Praim, testing in front of his instructors and also the Grandmasters from Korea in a separate test.
Read more
Bio (con't)
Sifu Sonnenberg continued his advanced training in that style until 1975. Moving from Detroit, Michigan to Phoenix, Arizona in that same year, Keith Sonnenberg discovered "wing chun" kung-fu through an acquaintance and trained in it under an Arizona instructor from 1976-1979. After his exposure to wing chun, he was impressed but not entirely satisfied that he had seen or learned the "last word" in wing chun. He traveled to San Francisco in 1977. There he found a Chinese instructor and got a different perspective with that training. In 1979, he contacted Master Leung Ting of Hong Kong by letter. Master Leung Ting was calling his style "Wing Tsun." One thing led to another and in 1980 he attracted Master Leung Ting to the United States to teach WingTsun which planted the seed for what would become the North American Section of the International WingTsun Association in later years. In that same year he came under the instruction of Sifu Leung which began his long association with this special martial art (see Historical Photos on the Photos page).
Keith Sonnenberg was conferred the title of Sifu which is the word for TEACHER in the Cantonese dialect of the Chinese language (pronounced "see-foo") by the Grandmaster of WingTsun™, Leung Ting, 10th Level MOC in the early 80s. Sifu Sonnenberg is Grandmaster Professor Leung Ting's first American disciple and appears in the book, "Dynamic Wing Tsun Kung-Fu." He has written numerous articles for major martial arts magazines and today is a senior instructor in the International WingTsun™ Association - North American Section.
In 2002 in a ceremony in San Francisco during the 55th birthday party of Grandmaster Leung Ting, Sifu Sonnenberg was promoted to 4th Level Technician instructor and was one of several given the traditional Chinese tea ceremony. For him, it was to repeat the receiving of the to-dei (disciple) designation from Grandmaster Leung Ting.
Si-fu Sonnenberg is one of only a handful of Americans to have received complete instruction from Grandmaster Leung Ting on the Luk-Dim-Boon-Kwun or the 6 1/2 Point Long Pole Techniques which is a traditional weapon of WingTsun taught only to advanced instructor level students.
Along with Leung Ting WingTsun®, Sifu Sonnenberg has also studied the Filipino art of stick and knife fighting called "Escrima." Locally he has taught in colleges, parks and recreation departments, corporate facilities, and small businesses. He has taught long term and short term self defense and martial art classes, first as a hobby, then as a business since 1985.
Since 1980, it has been the goal of Sifu Keith Sonnenberg to bring this eminently practical Chinese art of self protection to the attention Westerners. The year 2010 is his 43rd year learning and teaching martial arts and it has now been 30 years for him teaching Leung Ting WingTsun® kung-fu!
Last updated: Sep 20, 2014