Lee Kwan Wah (李冠华)
Historical Ancestors > Yat Chum > Cheung Ng (Tan Sao Ng) > Leung Yee Tai > Dr. Leung Jan (Leung Tak Wing) > Chan Wah Shun > Ip Man 葉問 (Yip Gai-Man) > Lo Man Kam > Lee Kwan Wah (李冠华)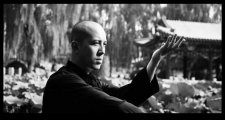 Bio Info:
Coach Lee has studied the entire Wing Chun system under Master LoManKam ( nephew of Grandmaster Yip Man, teacher of Bruce Lee ) directly in Taiwan.
Coach Lee is the only fully accredited Teacher in Beijing by Grandmaster YipMans family.
Representing LoManKam/KaiSai Wing Chun and the Chinese Boxing Institute International in Beijing - China.
Contact : wingchun.china@gmail.com Tel: ( china country code ) + 13126553900
Last updated: Jun 19, 2012