Radoslav Curcic
Historical Ancestors > Yat Chum > Cheung Ng (Tan Sao Ng) > Leung Yee Tai > Dr. Leung Jan (Leung Tak Wing) > Chan Wah Shun > Ip Man 葉問 (Yip Gai-Man) > Wong Shun Leung 黃淳樑 > Philipp Bayer > Nenad Koviljac > Radoslav Curcic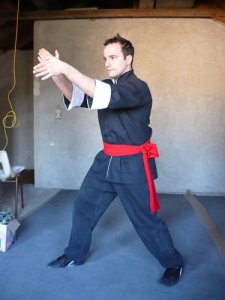 Bio Info:
Radoslav Curcic practising Wing Chun since 1996 and he is very talented disciple of sifu Nenad Koviljac with big ambition for learning, teaching and practising of the Wing Chun Kung Fu Matrial Art. Radoslav is sifu and leader in Wing Chun Kung Fu klub Kuen in Novi Sad. He is master level2 in Traditional Wing Chun. He has many students in Novi Sad, over 100... he run school on several locations with 2 assistents.
He teach many people olso from other schools and lineages, like Sava Vojnovic (Pancevo) from TWC Association lineage, Jelena Zikic (Bor).
Read more
Bio (con't)
Every week he comes to Sremska Mitrovica in Dragon Academy to practise WSL PHB VT with sifu Koviljac Nenad in Dragon gym.
He is very good as a person and very kind, good friend, honest and loyal.
Last updated: Apr 5, 2012